The Galleri Classic at Mission Hills CC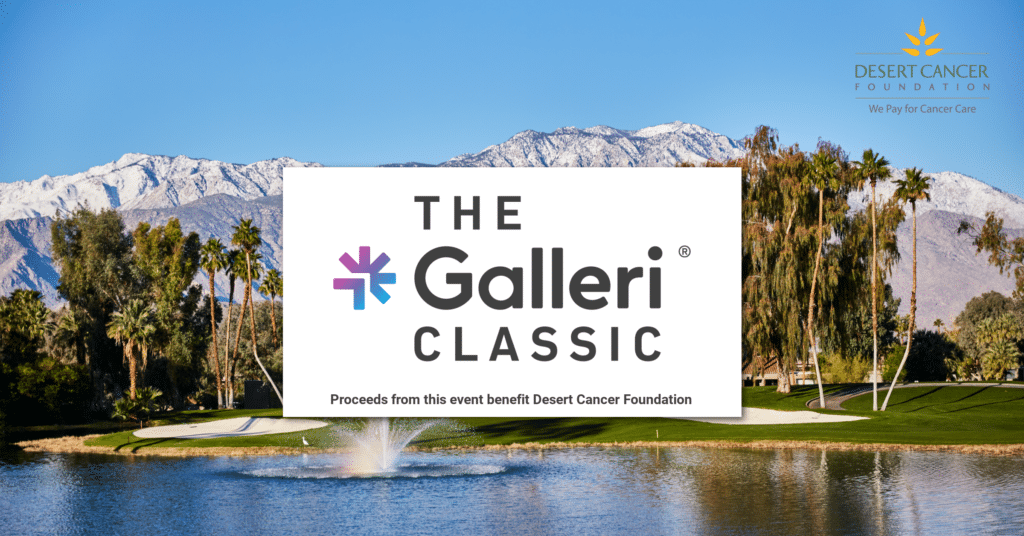 Desert Cancer Foundation is delighted to be named a beneficiary of The Galleri Classic, PGA TOUR Champions Golf Tournament.
The Inaugural Galleri Classic, PGA TOUR Champions event debuts at Mission Hills Country Club in Rancho Mirage, March 20-26, 2023.
Come out and watch 78 TOUR Champions professionals, including World Golf Hall of Fame members, play 54 holes of stroke play for a purse of $2.2M.
The Galleri Classic will benefit six local cancer charities in the Coachella Valley, and DCF is grateful to be one of them.
To purchase your tickets today, click here.
Time Remaining Until The Galleri Classic
Mission Hills Country Club
Click The Button Below To Volunteer
Galleri is a mutli-cancer early detection test, intended for use in people with an elevated risk for cancer, such as those 50 years or older. Galleri can detect cancer signals across more than 50 types of cancer, through a routine blood draw and should be used in addition to routine screenings such as mammograms and PSA testing. For more, visit www.grail.com